Europatat Congress 2020 – Speakers
Under the title "A new age for potatoes", the Congress will explore the possibilities and barriers to successfully make the most of digitalisation in the potato sector. Key speakers from both the business and EU institutions will share with the audience their insights on the ecological benefits and economic potential that digitalisation can offer to companies.
More speakers of the 2020 Congress will be announced soon. 
Friday 12 June
Europatat Congress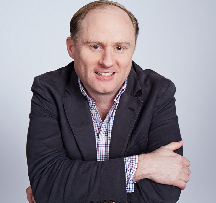 KEYNOTE SPEAKER
Andrew Grill
Practical Futurist and Former IBM Global Managing Partner