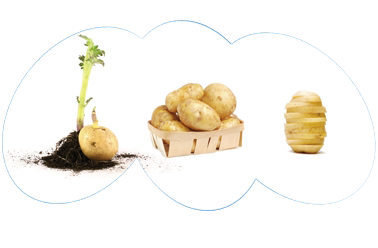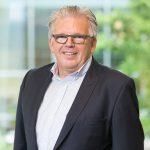 "For long an early adopter of the best industry practices the potato sector continues to respond to increased consumer and legislative demands in the areas of health, sustainability and CSR. The Europatat Congress provides the ideal platform for assessing the state of play and communicating industry priorities."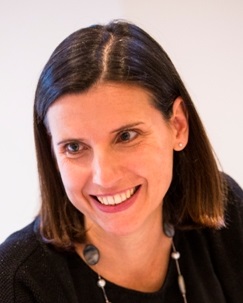 "Europatat is excited to bring the Annual Congress back to Brussels, right at the heart of the city and its famous Grand Place. A careful selection of speakers will assess the economic, environmental, health and social challenges currently facing the potato sector."
Accommodation
The hotel booking is to be done by Conference participants themselves. To book your hotel accommodation please use the link provided after each hotel description and the reservation will be done directly with your preferred hotel from the suggestions below.
We recommend that participants should book for their accommodation as early as possible in order to enjoy the special rates they offer to us.
Conference participants may of course seek other accommodation.
Hotel Amigo (Congress Hotel)
Hotel Amigo is set among the cobbled streets of Brussels, just around the corner from the picturesque Grand Place, one of the most beautiful squares in the world. Close to Brussels' financial district and within easy walking distance the antiques district of Le Sablon, Hotel Amigo provides a stylish and central base from which to explore the city.
The hotel is decorated with Belgian accents, reflecting the city's history and heritage throughout the years. Many rooms and suites have also been recently refreshed. Hotel Amigo is a place where history is mixed with contemporary charm, just like Brussels.
To book a room at the Hotel Amigo please follow this procedure:
Click here, choose Hotel Amigo and the correct booking date;
Under the "Booking Code" section insert the code PATAT020518 on the "Corporate / Promotion Code" field
NH Collection Brussels Grand Sablon
The NH Collection Brussels Grand Sablon, formerly known as NH Hotel du Grand Sablon, is on Brussels' most beautiful square, famous for its antique shops and chocolatiers. It's only a short walk to the luxury boutiques along Avenue Louise. And near to the hotel are the Grand Palace, the centerpiece of the city, and the Royal Museums of Fine Arts.
in the very center of Brussels
200 meters from the Central Railway Station
beautiful Parc de Bruxelles is a 5-minute walk away
Book a room at the NH Collection Brussels Grand Sablon hotel here.
Ibis Brussels Off Grand Place
The hotel is ideally located right in the historical city centre and offers a direct access towards Brussels international airport Zaventem by train. Brussels Central Station is just around the corner. Metro, the Congress Palace, the main shopping areas and the cultural district are only a few meters away.
To book a room at the Ibis Brussels Off Grand Place hotel please fill in the reservation form and send it to brussels.ibis.groupsreservation@accor.com