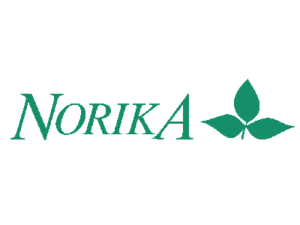 Norika
Breeding for the future ─ reliable potato varieties for each market segment
NORIKA Nordring- Kartoffelzucht- und Vermehrungs- GmbH is a potato breeding company located in
Northern Germany. We combine more than 70 years of experience in breeding with innovative market based
solutions. We are a strong partner for farmers, processors, packers and retailers. NORIKA is a full-range
global provider of seed potatoes for fresh market, convenience, chips, French fries, flakes and starch
production. Our innovative breeding contributes to the objectives of sustainable and environmentally friendly
farming.
More information, all varieties and contact on www.NORIKA.biz.