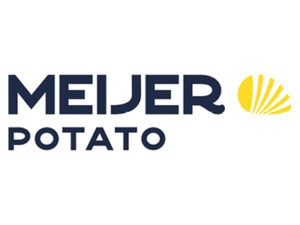 Meijer Potato
Everybody deserves to enjoy food. We build on the potential of potatoes and our people to develop new potato varieties. It is in this way that we respond to the changing conditions, focus on the better availability of potatoes, and enable more people to enjoy food. Meijer Potato breeds and markets high-quality potato varieties that make a real difference for people around the world.
As a family business, we have been active in the potato industry since 1920. Potatoes are one of the most consumed food crops worldwide. Our breeding program is guided by the effects of global trends, e.g. the growing world population and prosperity as well as climate change. The program aims at accelerated growth in yield, quality, and sustainable production. Our targeted assortment exclusively consists of high-quality potato varieties that will appeal to specific segments or needs.
Visit meijerpotato.com for more information.