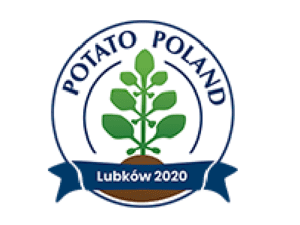 Potato Poland 2020 – Lubków
The National Potato Days (also known as Potato Poland) is one of the most important specialised FOOD & AGRO events in Poland and Europe.
The main organiser is the Polish Potato Federation, together with the Plant Breeding and Acclimatization Institute (IHAR PIB BONIN) and the and Ministry of Agriculture and Rural Development, who has decided to once again co-organise Potato Poland. The decision is closely related to the active ministry policy, aimed at raising the profile of Polish agriculture as well as expanding the possibilities of cooperation with foreign markets for Polish agricultural producers and the domestic agri-food industry.
This exhibition-conference event is organised each year around the same dates but in a different Polish region. In 2020, Potato Poland will take place in Lubków, in the Lower Silesian province from 21 to 23 August 2020.
The event goals are:
– integration of Polish potato industry;
– opening Polish market to the world;
– transfer of knowledge and technology to agricultural producers;
– increase in self-esteem of industry participants and its partners.
These goals will be achieved by:
– a significant number of exhibitors from Poland and abroad;
– exhibition and conference support by local and central authorities;
– active participation in the organization of the exhibition by science sector, agricultural self-governments and representatives of the agri-food industry.
Please visit potatopoland.com for more information and registration.