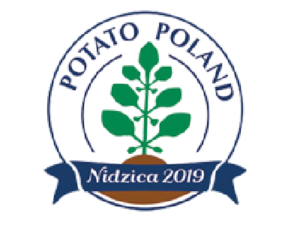 Potato Poland 2019 Nidzica
POTATO POLAND 2019 NIDZICA is an exhibition and conference event aimed at integrating the Polish and european potato industry, opening the Polish market to the world, transferring knowledge and technologies to agricultural producers and increasing the self-esteem of industry and its partners. These goals are achieved through a significant number of exhibitors from Poland and abroad, participation in exhibition and conference support by local and central government authorities, active participation in the organization of the world of science, agricultural self-governments and representatives of the agro-food industry. This event is transitive and every year the exhibition is organized in a similar time, but always in different region of Poland. This year, in connection with the decision of the IHAR director, the event was located in the Warmian-Masurian Voivodeship, and the role of co-organizer was entrusted to one of the largest Polish seed potato producers, CN Nidzica. Thus, the country's largest specialist event for the potato industry will take place in the Nidzica district.
This year, the Ministry of Agriculture and Rural Development has taken the role of its co-organizer for the first time in the history of National Potato Days. This is closely related to the active policy of Minister J.K. Ardanowski, aimed at raising the importance of Polish agriculture as well as expanding the possibilities of cooperation with foreign markets for Polish agricultural producers and the national agri-food industry. The support of the XXVI National Potato Days as one of the most important specialist events in Europe is also part of the government PLAN FOR A COUNTRY AREA and PROGRAM FOR POLISH POTATOS. Poland as the second in Europe and the world's ninth producer of potato has something to be proud of, and the support of government administration makes it possible to do it in a professional manner while maintaining high quality and substantive standards of the organized exhibition and scientific conference.
More information and details at www.polandpotato.com