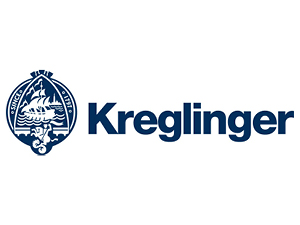 Kreglinger Europe
Kreglinger, created in 1797, is based in Antwerp and still 100% Belgian and fully family owned. With a very committed staff of 40, it covers a wide range of different activities in very diversified business segments. This includes the promotion and distribution of specialty ingredients, both natural and chemical, which find applications in Food and Beverage, Cosmetics and Personal Care, Pharmaceutical and Food supplements, Technical Industries, Crop Protection and Product Safety .
The development of Kreglinger is, to a great extent, built upon its long-term partnerships with international suppliers – each specialist in their own field. Kreglinger has represented some of its partners for more than 50 years. While the company continues to grow, it is very proud to be one of the last independent distribution companies for specialty ingredients and products in the European market. Our specialty distribution activities are closely linked to the logistics and forwarding services offered by Kreglinger logistics (Kregspedi).
With a small team and a number of very well positioned and highly valued distributors, Kreglinger Europe's Crop Protection department aims to supply the European agricultural market with exclusive niche products and well-adjusted technical support. Through well secured supplies and own plant protection registrations in more than 18 European countries, our Crop Protection activities are still further expanding in the market.
With a general focus on organic plant protection products, new registration developments are under way.
Read more here.