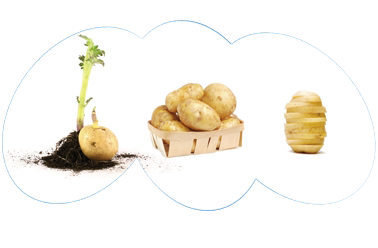 Gala Dinner venue
The Europatat Cocktail & Gala Dinner will be an exclusive and business oriented event attended by the main actors of the potato sector taking place at the Musical Instruments Museum (MIM) Restaurant, which is located in the heart of Brussels.
As soon as it opened at the end of the 19th century, the luxurious Old England department store earned an excellent reputation for its highly distinctive building. The entrance to the building is a jewel of the Art Nouveau style, while the rest is in perfect harmony with the neoclassical ensemble on the Place Royale, and just around the corner from the Grand-Place and Central Station, no less!
Nowadays, this building houses the Musical Instruments Museum, whose reputation is mainly built on its extraordinary collections of around 9.000 instruments, some 1.200 of which are on permanent exhibit. The MIM has its own concert hall and specialized library, and is crowned by a restaurant with a spectacular panoramic view over Brussels where we will enjoy from local and European dishes apéritifs and beers.
Date: 11 June 2020
Address: Montagne de la Cour 2, Brussels