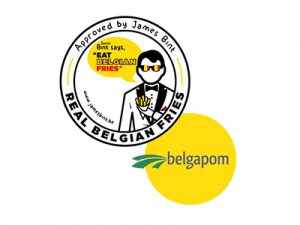 Belgian potato processors
Belgium, small country, great food
The Belgian potato chain has a rich tradition, from growing potatoes to the chip shop culture.
Belgapom and its companies strive to further develop the image of 'real Belgian fries' all over the world. In no other country in the world is the consumption of fries as deeply ingrained in the culture as in Belgium.
The remarkable growth of the Belgian potato-processing sector in the past few decades has continued in 2016. In 2016 just under 4,4 million tonnes of potatoes were processed into fresh or frozen fries, mashed potato products, crisps, precooked potatoes, flakes and granulate. This could only be achieved through the partnership of skilled potato growers and a strong base of potato traders with a vast knowledge of high-quality potatoes.